Wgemas Building Renovation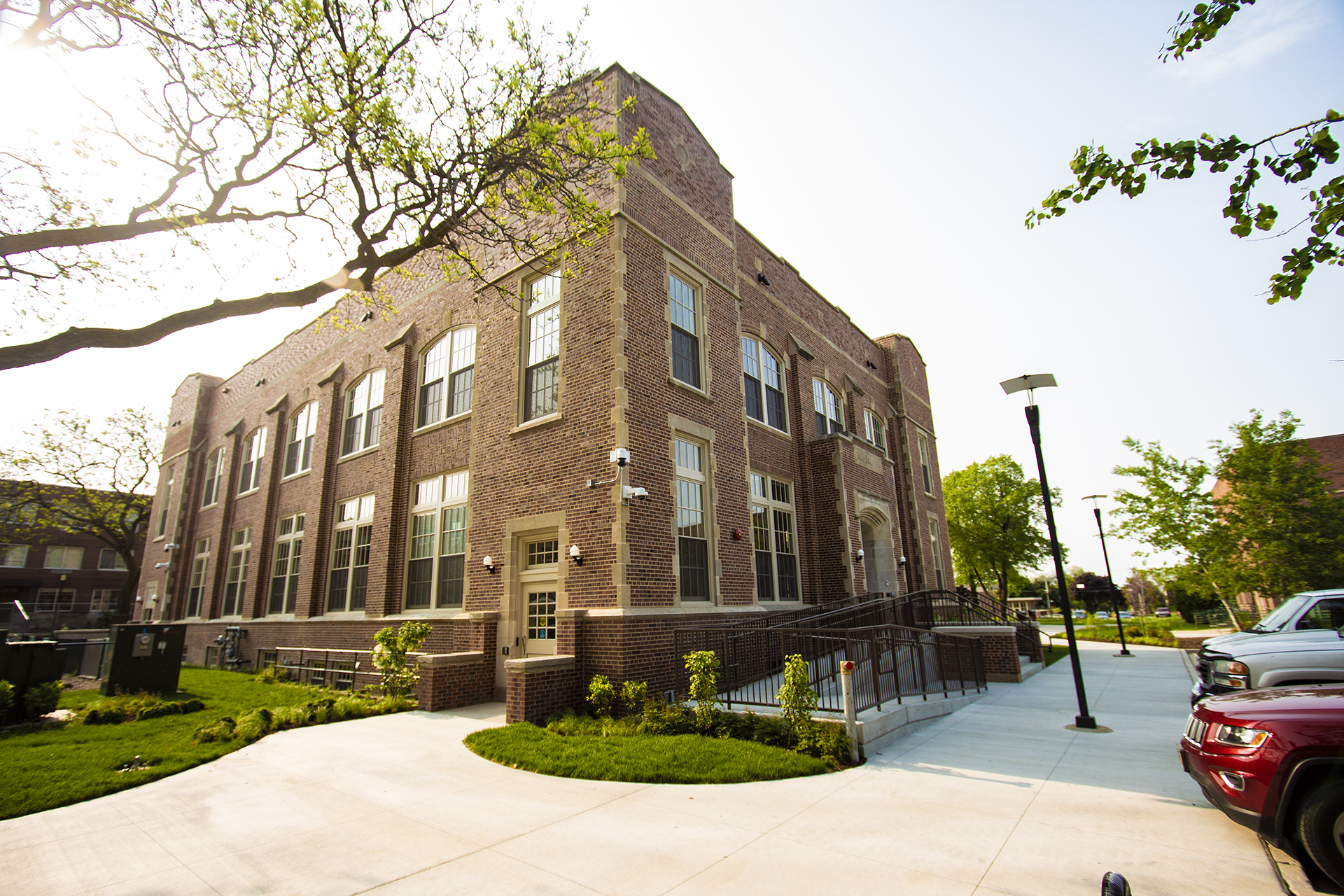 Wgemas building renovation
Milwaukee, WI
Completed June 2019
Owner: Forest County Potawatomi Community
Architect: Quorum Architects
Formerly the Refectory building of Concordia College, the renovation and adaptive reuse transformed the three level building into corporate offices, future tenant spaces, a cafeteria and a commercial kitchen for the Indian Council of the Elderly food program and Lisa Kaye Catering. This is the fifth of six buildings to complete renovation on the Wgema Campus and the third building to achieve LEED® certification.
The Forest County Potawatomi Community (FCPC), Owner, looked to preserve as much of the existing building as possible and as a result, achieved LEED® certification. Exterior refurbishment consists of a complete tuckpoint of the brick façade. Interior refurbishment includes the existing plaster on the main level and stairwells, the terrazzo floor on the main floor, and the concrete floors on the garden and second levels.
Exterior construction includes installation of a new entrance stairwell and access ramp, site concrete and fresh landscaping and site lighting. Interior construction includes all new windows and doors, elevator system and skylight on the second level.