Drexel Town Square
Greenfire is providing construction management services for these 87
high-end apartments located in three buildings, offering underground parking, common spaces and community immersion.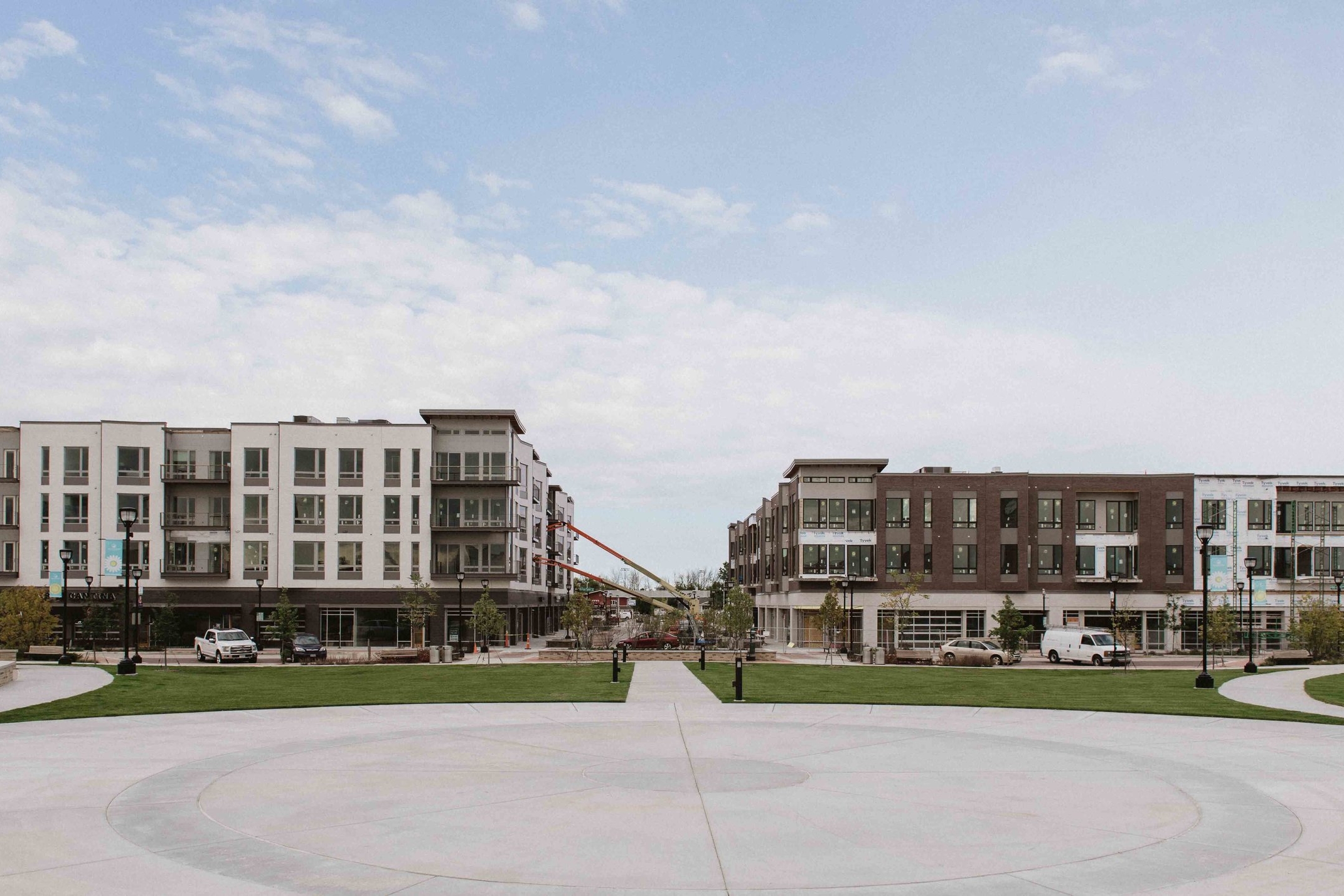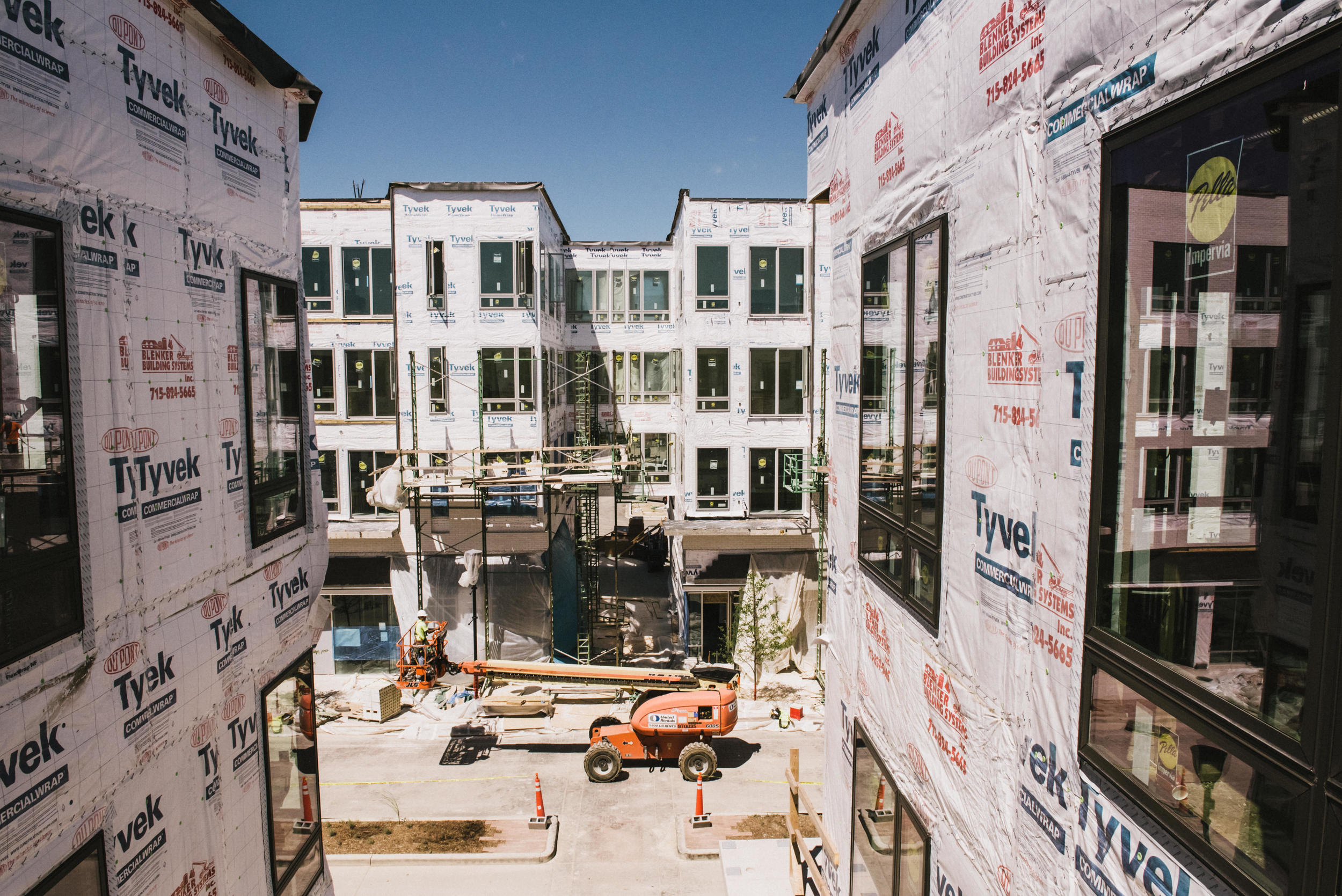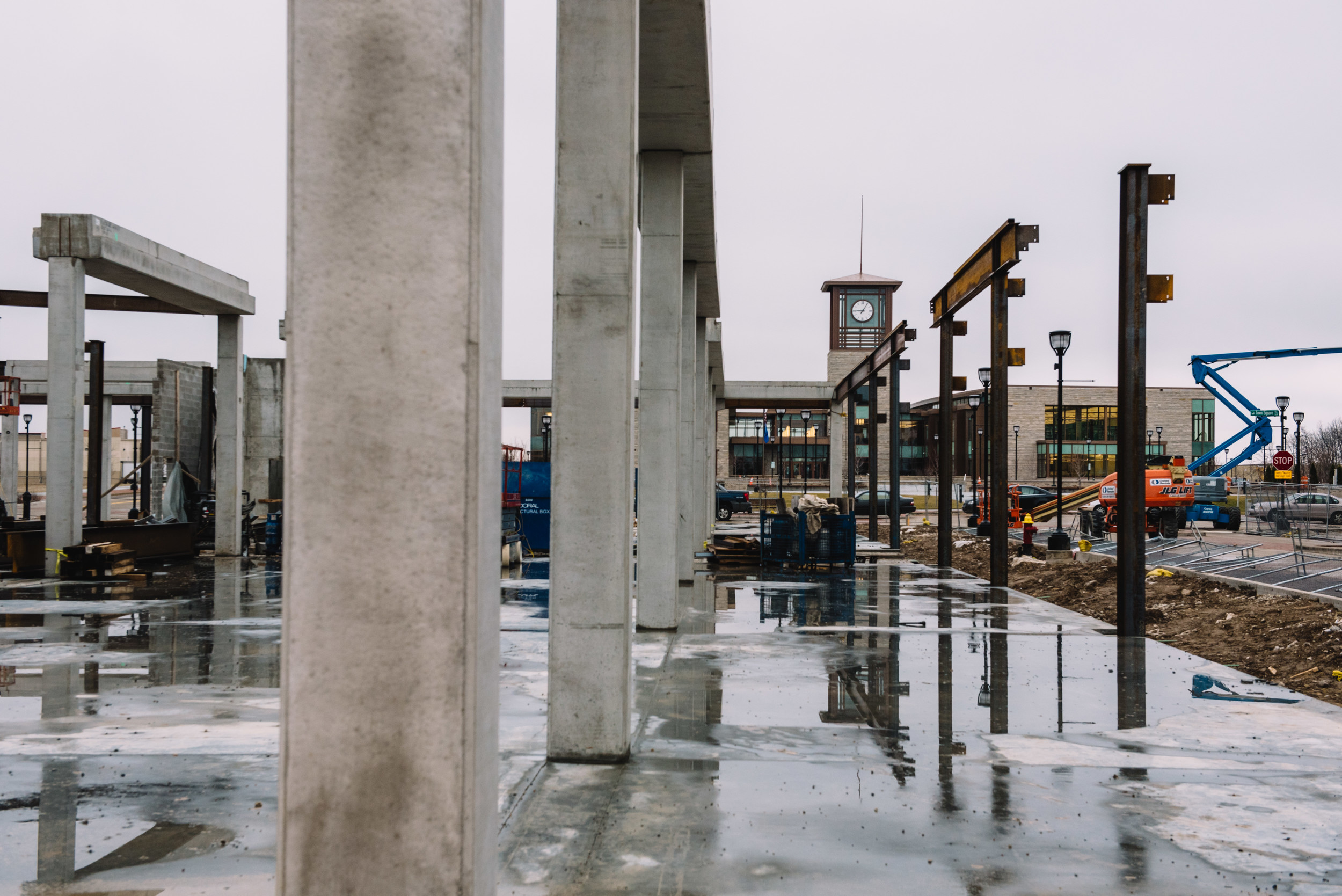 FORGE & FLARE APARTMENTS
Oak Creek, WI
Completed November 2016
Developer: WiRED Properties
forgeandflareapartments.com
Greenfire provided construction management services for the two L-shaped buildings on the new Main Street in Oak Creek, WI. One building is four stories tall with 36 apartments located above one level of retail space and one sub-level of parking. The second building is three stories tall with 26 apartments above one level of retail space and sub-level of parking. This project is considered to be a centerpiece for the overall Drexel Town Square master development in Oak Creek.